Frequently Asked Questions
How do I know if I am eligible for a home visit?
You may be eligible for a home visit if it is physically taxing for you to commute to a medical office. For instance, if you have balance or mobility issues and use a cane, walker, or wheelchair because of an illness or injury. You may also be eligible if you require the assistance of another person to leave your residence. Shortness of breath is another reason to seek a home visit to reduce taxing efforts with traveling outside your home. You can call 561-215-7151 if you have additional questions about your eligibility.
Do I need a referral for a house call?
No, you do not need a referral to schedule a visit. You can simply call 561-215-7151 to schedule an appointment by phone or request an in-home house call medical visit online through this website under "Become a Patient".
What type of insurance covers house calls?
Medicare covers house calls for homebound or home limited patients the same way it is covered in a medical office setting. Copays and deductibles still apply to home visits.
What type of payment is accepted?
We accept Visa, Mastercard, Discover or checks at the time of service for copays or for individuals without insurance. Our providers do not carry cash.
What is the provider availability?
Our hours are similar to any medical office- Our regular hours are Monday through Friday 8-5, but you can always call 561-215-7151 and our providers can make special arrangements as needed.
What if I already have a home health nurse coming to my home 3 times a week?
Nurse Practitioners are different from the nurse who comes to your home. Nurse Practitioners are Primary Care Providers who diagnose and prescribe treatment. Our services compliment home health services. If someone is receiving home health, he or she is considered homebound. It only makes sense that primary care should be performed in the home as well. We coordinate your care with the home health a agencies, just like the doctor's office would.​​
Can I still see my own primary care doctor?
Of course, you can. You can choose for Mobile Healthcare Solutions to be your Primary Care Provider (PCP), or we can work with the provider you already know. To work with your current PCP we need your written permission to be able to communicate with their office back and forth regarding any treatment you've received from them or us in order to ensure appropriate continuity of care.
What is a Nurse Practitioner?
Nurse practitioners (NPs) are registered nurses who are prepared, through advanced education and clinical training, to provide a wide range of preventive and acute health care services to individuals of all ages. NPs complete graduate-level education preparation that leads to a master's degree. NPs take health histories and provide complete physical examinations; diagnose and treat many common acute and chronic problems; interpret laboratory results and X-rays; prescribe and manage medications and other therapies; provide health teaching and supportive counseling with an emphasis on prevention of illness and health maintenance; and refer patients to other health professionals as needed. Retrieved from ACNPWeb
Christine Brooks is a Nurse Practitioner with over 25 years of experience in healthcare. She holds a national certification with American Nurses Credentialing Center. Her expertise includes adult and older adult primary and preventative care. She demonstrates a commitment to community through local and global medical mission work. Her Doctorate of Education degree focuses on healthcare. She currently holds academic rank as adjunct professor at two accredited universities teaching Geriatric Nurse Practitioner and Nursing Administration courses.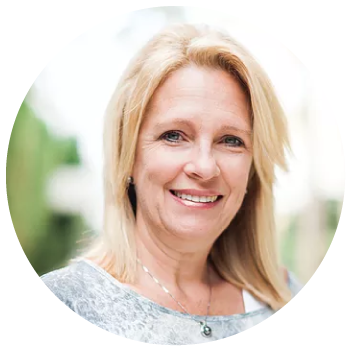 Mobile HCS
Palm Beach
County
P: (561) 215-7151